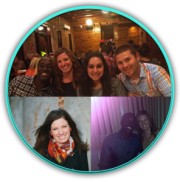 Stephanie O'Brien's private seminar offers to help direct sales professionals overcome mind blocks and limiting beliefs, so they can build wealth and discover the passion and purpose in life needed to be truly successful.
Detroit, Michigan, October 12, 2015 (Newswire.com) - ​Many people today suffer from a lack of direction and purpose, but those qualities can be taught, so suggests mindset master and success guru, Stephanie O'Brien. Her upcoming seminar on November 14th in Detroit is directed at direct sales professionals and entrepreneurs who feel overwhelmed and who are thus far not experiencing the success they had hoped for.
The "Mastering Your Mindset" seminar teaches that before someone experiences a turnaround in sales and profits, they must first break free of limiting beliefs and mindsets that are hindering personal and professional progress. The idea is that personal growth precedes financial and professional growth.
"I've done the traditional path to success.[However], I became burned out in less than two years."

Stephanie O'Brien, Speaker & Founder, "Master Your Mindset" seminar
The Detroit seminar is different than other seminars for direct sales professionals because it's in a smaller, customized setting. Each attendee can get personal-level education and coaching on how to overcome THEIR limiting beliefs to be successful in their business. O'Brien's seminar isn't just another toolkit on how to attract people into a downline; it's a personalized session on how to build the mindset needed to propel business forward.
O'Brien is a speaker and consultant who specializes in teaching entrepreneurs to overcome internal hurdles on the path to success. Podcasts, blogs and coaching on these topics can be found on her website, www.MovedbyPurpose.net . Some of the topics O'Brien touches on are, "6 Ways to Get Back on Track", "8 Steps to Conquering Chaos" and "Decide to Live Powerful or Powerless".
O'Brien said, "When I was younger, I was always drawn to show love and be of service to peers who found themselves in tough situations. Friends and colleagues would often come to me for advice …I've done the traditional path to success.[However], I became burned out in less than two years…[I had] $50,000 in student loan debt, a job that barely paid the bills, and the realization that I was misguided in the education system."
That's when she decided that a complete regrouping was necessary. As her seminar states, finding passion and purpose in life should always precede a career choice. Along the way, this discovery led her to create wealth building exercises, such as; making networking profitable, discovering hidden talents, secrets of customer service and how to earn more and work less through delegation.
Learn more and purchase seminar tickets at www.MovedbyPurpose.net.
Share: